ART POWER KYOBASHI —Building an Ecosystem of a Town through Art—
Art Power Kyobashi is a group of new art programs that will be launched with the opening of the Toda Building in 2024. Kyobashi, which developed from an artisans' quarter in Edo (present-day Tokyo), was a creative and cultural area that was welcoming to artists, and where residents included Utagawa Hiroshige and Kitaoji Rosanjin. It has been more than 100 years since Toda Corporation began manufacturing here, and now we are starting to build new community values for the next 100 years. What we seek in these community values is the depth of culture, and what we need is the power of art. Here diverse artists will grow, present their work, and find audiences, and within this system, art will be a source of meaning in people's lives. Our aim is to build a community ecosystem through art, and cultivate the power of art to continually renew the urban environment.
Building an Ecosystem Through Art
The basis of an art-based community ecosystem is the generation of cycles of creation and interaction, presentation and dissemination, and evaluation and market creation. in the art field. Through the realization of this system as a part of the growth process of artists, we aim to foster the cultural values of the Kyobashi area.

1. Creation / Interaction

By inviting emerging artists to submit works and operating school programs where creators in various fields can gather, we will generate opportunities for creation and interaction involving art in an urban setting.

2. Presentation / Dissemination

In addition to operating the public space of the Toda Building as a venue for presentation of artworks, we aim to create an everyday environment where anyone can easily access art through dissemination of activities fostered through the aforementioned "creation and interaction."

3. Evaluation / Market Creation

Through lending and sales of artworks to office tenants and presentation of artworks in a store, we will enhance the creativity of workplaces while helping artists to gain recognition, boost their status, and establish professional careers.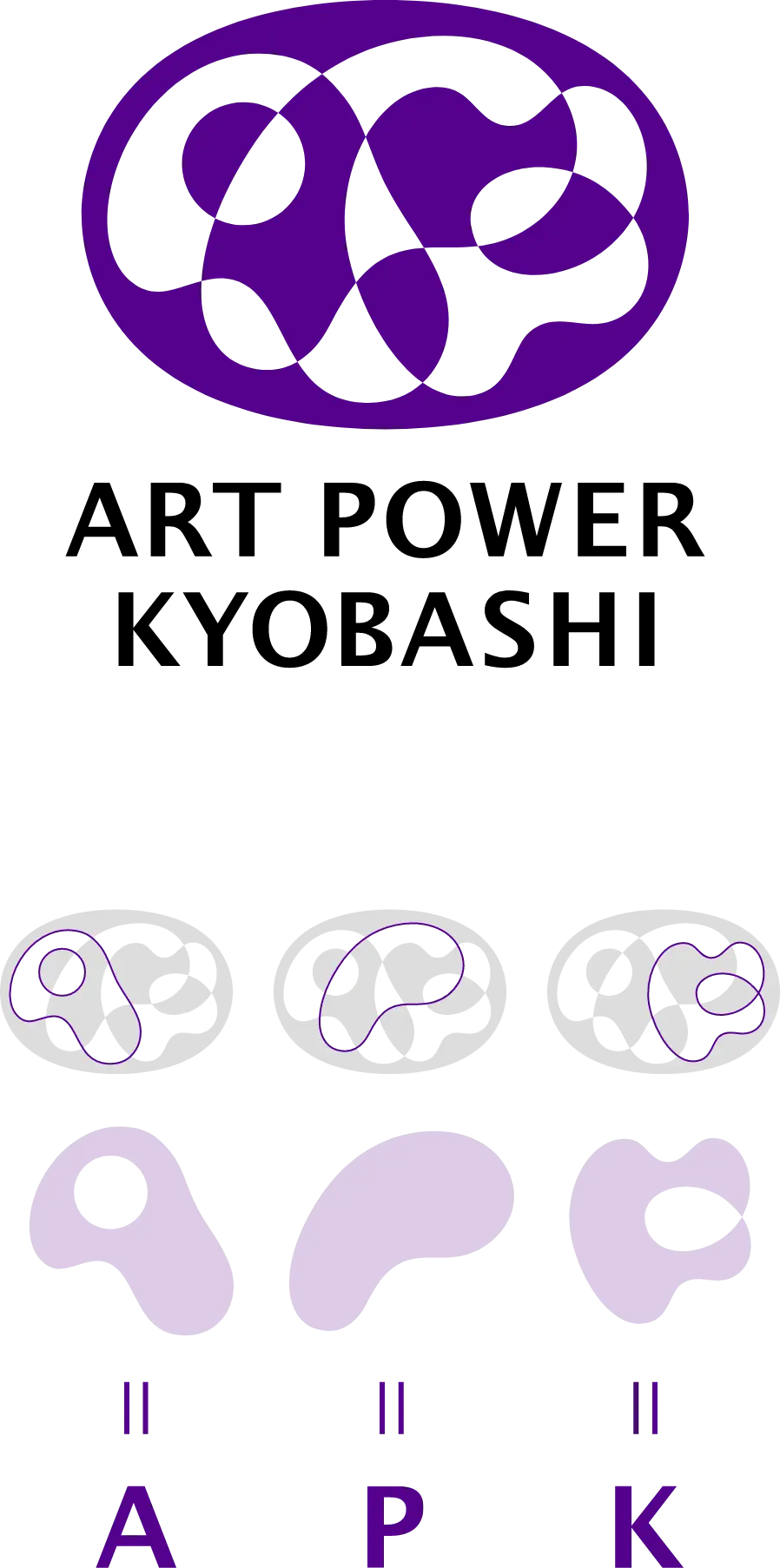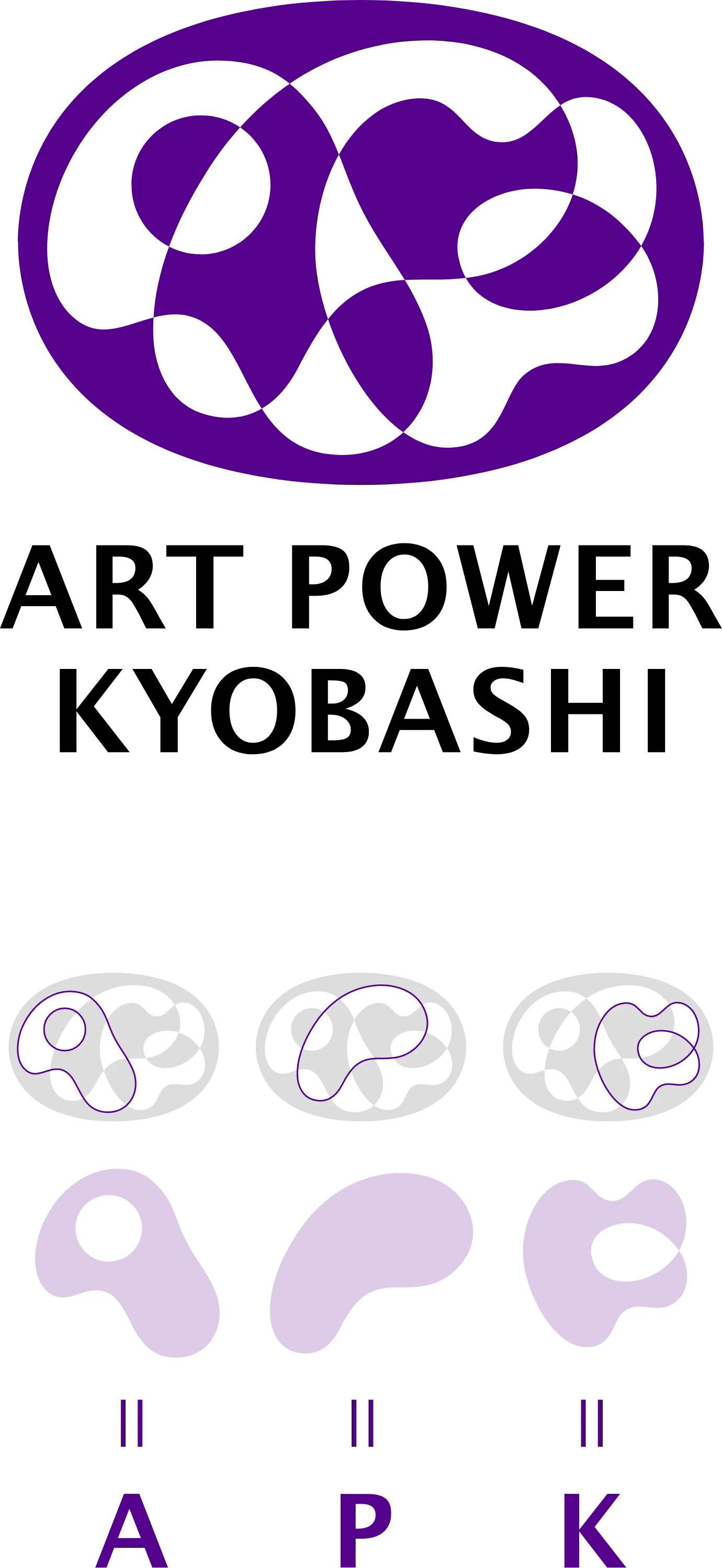 Art direction and design for Art Power Kyobashi is by direction Q, led by Onishi Takasuke.
expressed with the organic, overlapping initials "A, P, and K." With the intention of creating new aspects (cultural value, place, connection, creation) through the constant movement and superimposition of organic shapes, the logo renders visible "living (breathing) cultural movement" in which art, people, and the city are interwoven.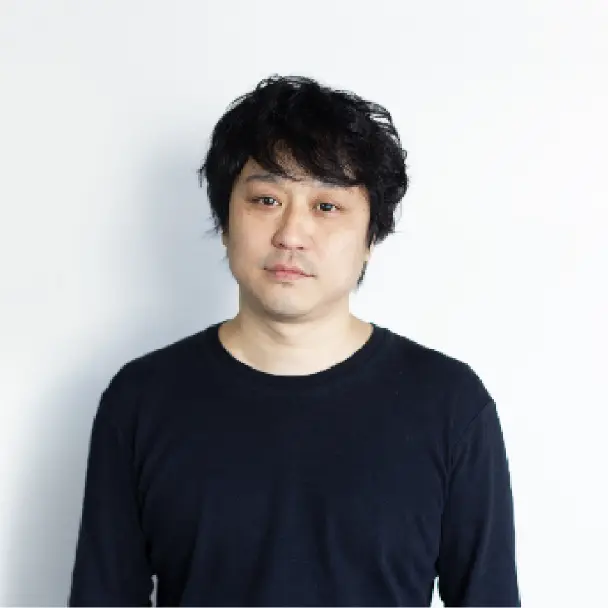 ONISHI Takasuke
Onishi Takasuke is the CEO of direction Q Co., Ltd. He was born in Saitama Prefecture in 1976, and graduated from the Department of Graphic Design at Tama Art University after completing studies in the Department of Law at Nihon University. He launched direction Q in 2009. While carrying out comprehensive direction, from brand image design to operation, he is also an active supporter of projects in the arts. Major works include visual identity and signage for the Nakanoshima Museum of Art, Osaka and the Kuchu Teien Observatory (Umeda Sky Building). Official website: http://direction-q.com/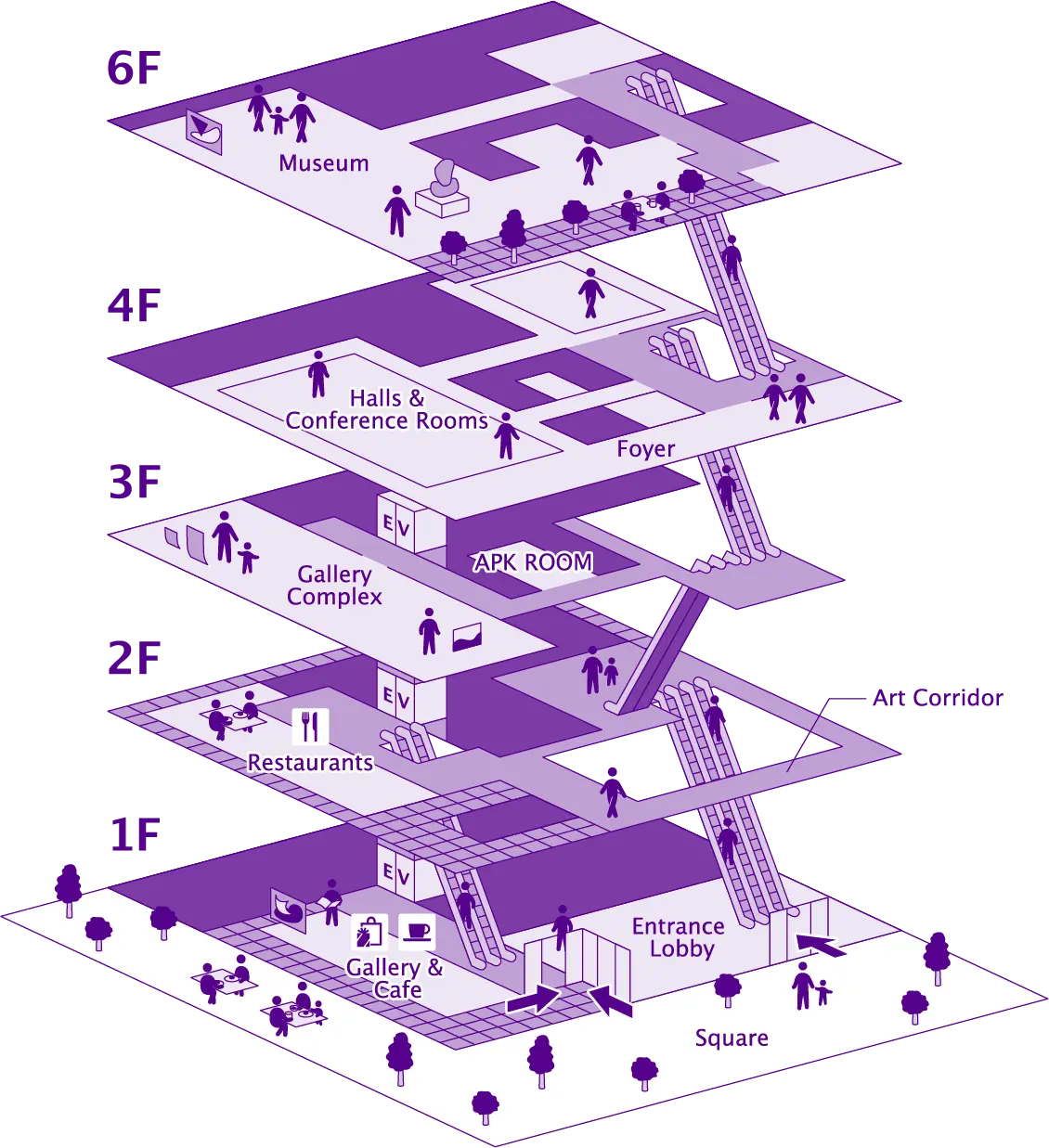 The lower floors of the Toda Building are an arts and culture complex consisting of a museum, halls, galleries, and a store. As a place where people involved in various fields of art gather, interact, and create, the Toda Building will elevate the cultural value of the community.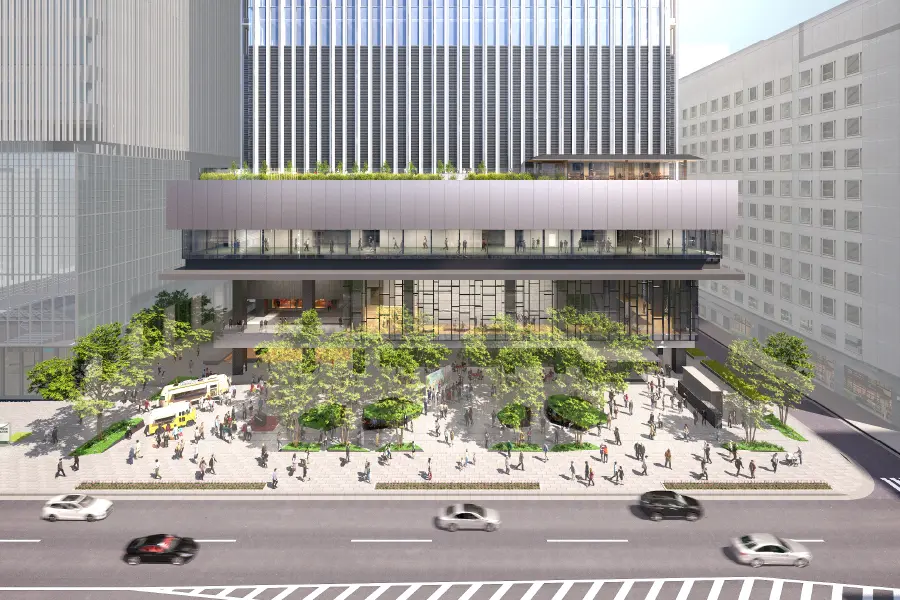 Five specialists in various fields such as contemporary art, crafts, architecture, and business will be welcomed as advisors to incorporate multifaceted perspectives on art.
KARASAWA Masahiro

Director, National Crafts Museum Karasawa Masahiro specializes in the history of modern and contemporary crafts. He is a judge for the Japan Ceramic Society Award. Major exhibitions he has planned and supervised include About the Tea Ceremony: Viewpoints on Contemporary Crafts, Celadon Now: Techniques and Beauty Handed Down from the Southern Song to Today, and The Bizen: From Earth and Fire, Exquisite Form.

KOIKE Kazuko

Creative Director Koike Kazuko is on the advisory board of Muji, and is a Professor Emeritus at Musashino Art University. She was the founder of Japan's first alternative arts space Sagacho Exhibit Space and its president from 1983 to 2000, presenting works by numerous contemporary artists in Japan and abroad. She was named a Person of Cultural Merit in 2022.

KOYAMA Tomio

Director, Tomio Koyama Gallery / Representative Director, CADAN (Contemporary Art Dealers Association Nippon) Koyama Tomio operates galleries in Roppongi and Tennozu, Tokyo, exhibiting works by numerous artists from Japan and abroad. He also participates in overseas art fairs so as to introduce Japanese artists to the world, and is dedicated to discovering and fostering emerging talent.

TOYAMA Masamichi

CEO, Smiles Co., Ltd. / CEO, The Chain Museum Toyama Masamichi founded Smiles Co., Ltd. in 2000. The company operates numerous business ventures including Soup Stock Tokyo. In 2018, he joined the creators' collective PARTY in establishing The Chain Museum, which leverages business to connect people to art.

TOYODA Keisuke

Project Professor, Institute of Industrial Science, the University of Tokyo / Architect Toyoda Keisuke co-founded Noiz, an architectural design firm based in Tokyo and Taipei, in 2007, and is co-founder the smart city consulting firm Gluon. He has been active in the field of architecture and urban design, applying digital technologies to design, installations, and advisory services, in Japan and abroad. He has been in his current professorship since 2021.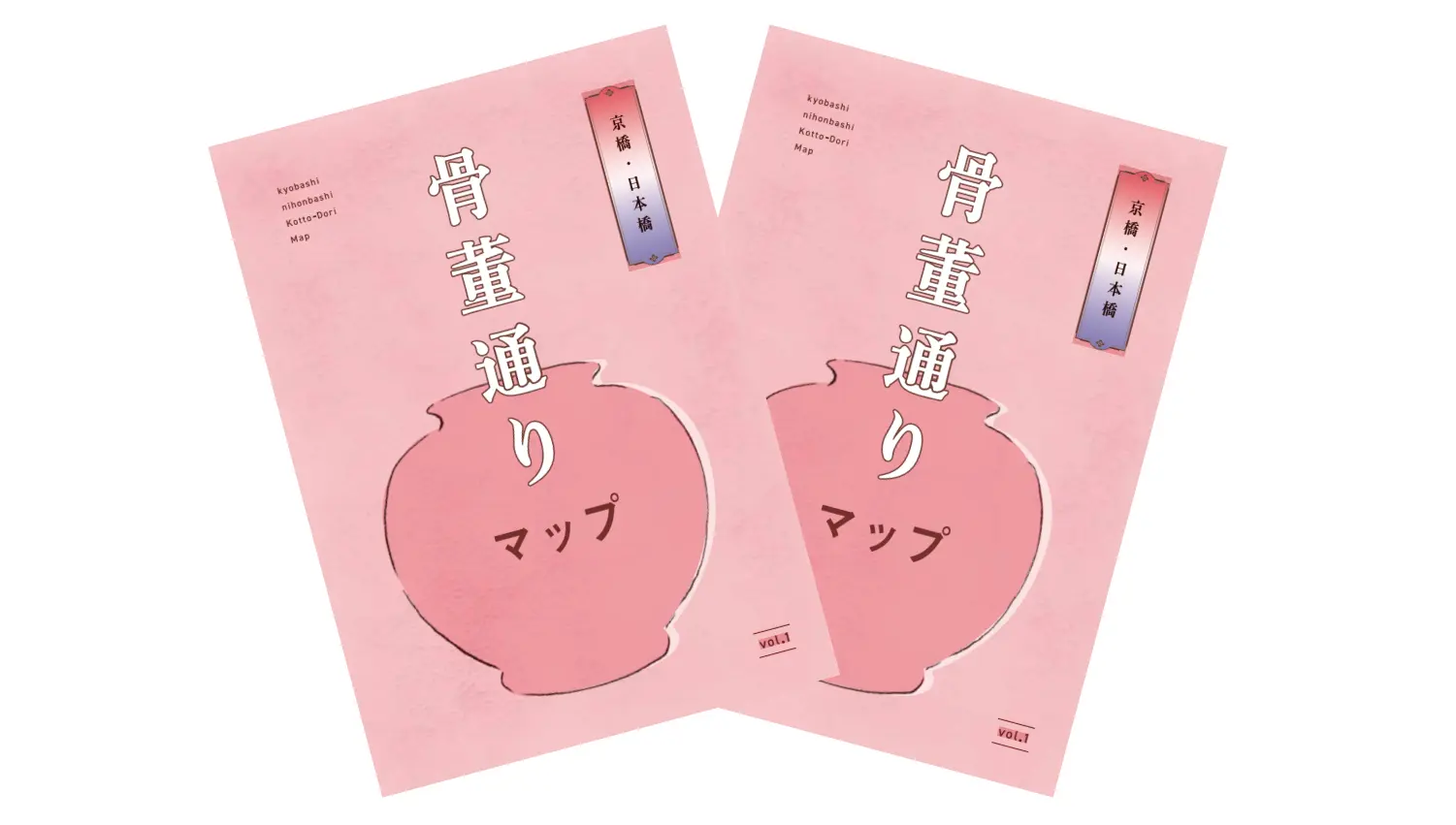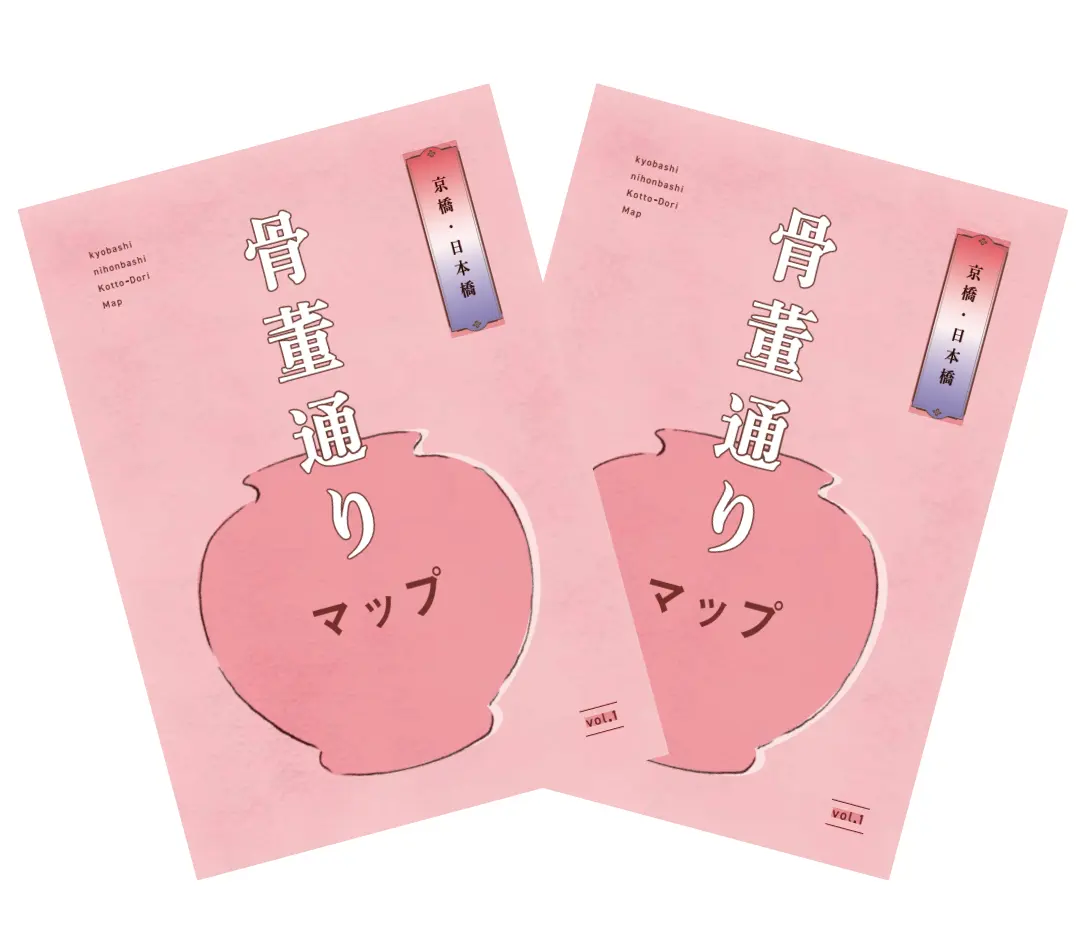 Kyobashi Nihonbashi Kotto-Dori Map: For people who want to explore Kyobashi further
Kyobashi is an art community with many antique shops and galleries, and near the Toda Building is a street known as Kotto-Dori (Antiques Road), where many antique dealers have been located since before World War II. In advance of Toda Corporation's full-fledged launch of Art Power Kyobashi, we published a walking map of the Kyobashi area covering these antique shops and galleries. The publication also includes texts that illuminate the unique history of the area, formerly part of the town surrounding Edo Castle, making it an enjoyable read as well. We hope you will find it useful as a companion for your stroll through the Kyobashi and Nihonbashi area. Available at: Businesses listed within and nearby tourist sites *(in Japanese only) Download map from: https://www.toda.co.jp/pickups/pdf/kotto_map.pdf